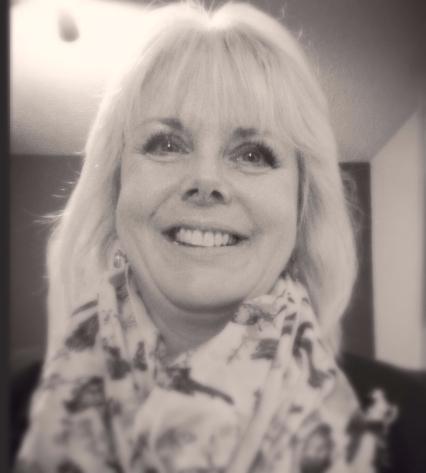 Hazel Cameron RDH. started work as a dental nurse way back in 1978 in a very busy nhs dental practice in Hawick. She qualified as a dental hygienist with award in 1981, returning to the same practice to work on qualification. While working in Hawick, Hazel also worked part time in two other practices in the Scottish Borders, always as their first ever hygienist. 16 years ago, she joined up with Teviot Dental, an innovative double award winning independent practice, and set up their preventive periodontal care programme. The practice became the first Scottish Border's Implant referral practice, so invaluable experience was gained in maintenance care of the patient with dental implants. Hazel rigorously keeps up to date with continuing professional development and the understanding of periodontal disease and its treatments as they evolve. Hazel's commitment to her profession has enabled her to become 'Chair Person' of the British Society of Dental Hygienists & Therapists Scotland.

Hazel's enthusiasm for periodontal care, (yes, she's passionate about gums!) has only increased over the years. The connection now made between active gum disease, and systemic illnesses such as heart disease, stroke, diabetes, a form of pneumonia, possibly low birth-weight babies, septicaemia, and recently bacteria from active gum disease have been identified in tumours of the spleen and lower bowel. Chronic inflammation in the body (such as in chronic periodontal disease) is now being implicated in the possible acceleration of Alzheimers. It has never been more important to have a healthy mouth.
Hazel genuinely has a love of working with people, nervous or otherwise and never loses that enormous satisfaction of seeing an unhealthy mouth become healthy.
Married, with three grown up children having flown the nest, she relishes the opportunity now to meet, greet and treat patients from other areas of the Borders. When not working, she can be found with her nose in a book, walking her rather old dog Minnie(though to be honest, at the age of 16 - 112 in human years, the old *girl is carried now rather than walking), SCUBA diving in Scottish waters, swimming inside and out and watching rugby. (*Minnie min-pin, 1998-2014)
Hazel is delighted to work within Teviot Dental Practice, a double award winning practice, working alongside expertise such as one of Europe's leading implantologists Dr. John Cuccio, Dr.Gareth Lavery - restorative and cosmetic dentistry, and Dr. Christiane Wassmuth-Gibbs offering, who in addition to general dentistry, offers cosmetic facial treatments,eg. botox. / facial fillers and also cosmetic orthodontic treatment, 'Invisalign' & 'Quick-straight teeth'. This is an incredibly friendly, patient orientated, small dental practice. Hazel is fortunate indeed to be a part of this innovative dental environment.
http://www.teviotdentalpractice.com